Leadership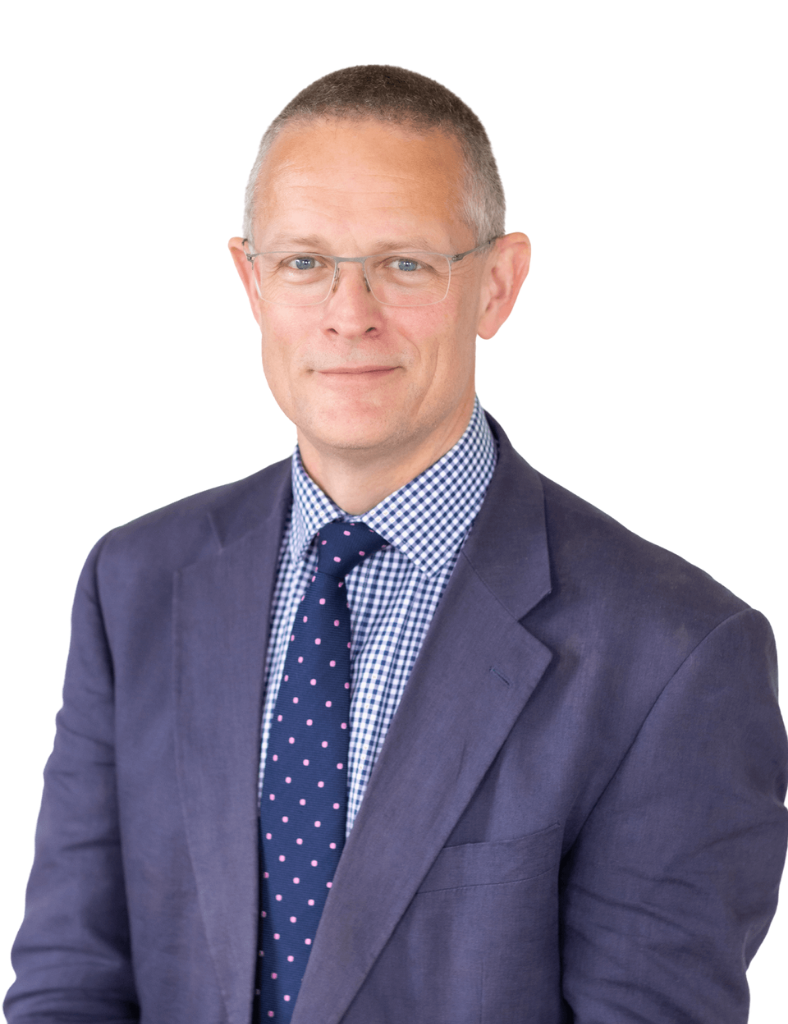 Andrew graduated from Oxford with a degree in Chemistry and spent the next decade in project management and marketing roles for international industrial businesses. He joined the family business as the Sales and Marketing Director in 2002 and in 2006, Andrew was promoted to Managing Director and spent the next decade developing relationships with engine OEMs and building in-house capability.
During this period, Andrew transitioned the business from compressors into turbines and from development engines into programme production. In 2018, he moved into the Executive Chairman role on his appointment of Mark Cooper as JJ Churchill's Managing Director.
Andrew remains active in both aerospace and industry trade bodies.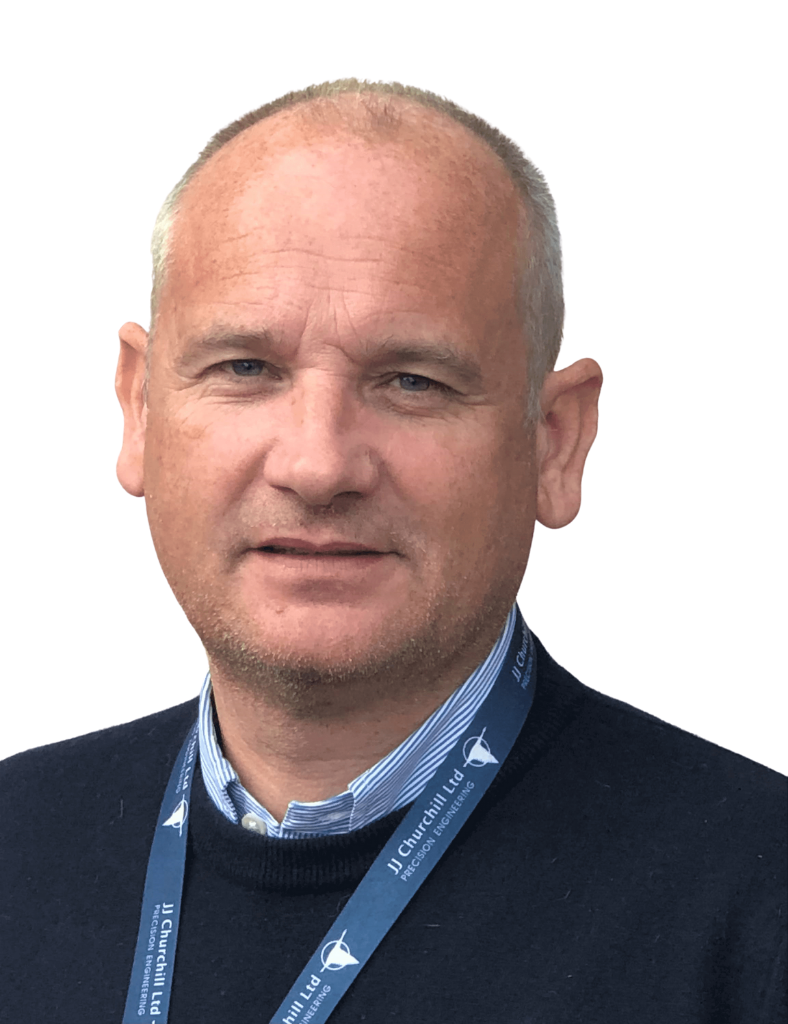 Mark joined JJ Churchill in 2015 and has 33 years of Aerospace experience, including 18 years at board level. He completed an engineering apprenticeship with British Airways followed by numerous MRO activities in management roles for the company, which included a secondment to China Southern Airlines.
Mark has worked across the aerospace supply chain – from raw material stockholders, to forging providers, to detailed aerostructure parts. His past experience includes Apollo Metals, Mettis Aerospace, Gardner Aerospace and CAV Aerospace.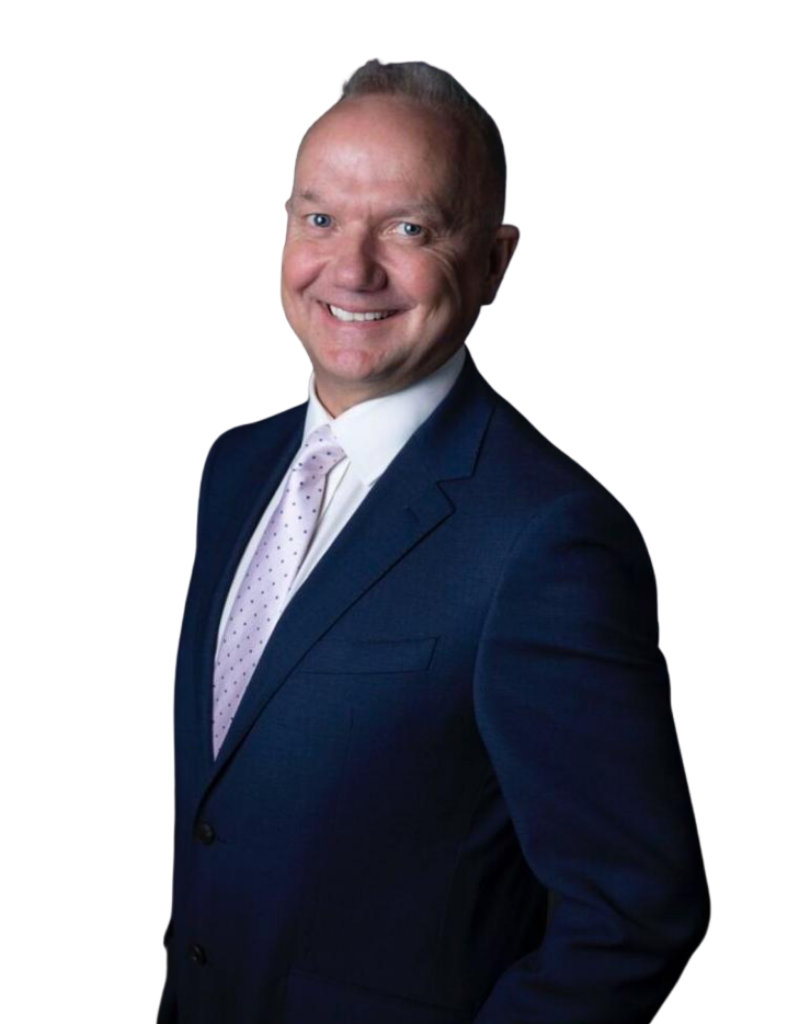 David is an experienced and skilled manufacturing Chief Financial Officer who joined JJ Churchill in 2020. He has more than 25 years senior management experience as a board member across a variety of sectors and organisations.
Having been Chief Financial Officer at ThyssenKrupp Aerospace and Bromford Industries, and being involved in multiple sale processes – including the successful Private Equity exit at Nylacast of Caird to Equistone Partners in 2018 –, David has over 15 years' experience within the aerospace industry.
David and Mark have worked closely together in the past having both been employed by Apollo Metals, which later became known as ThyssenKrupp Aerospace.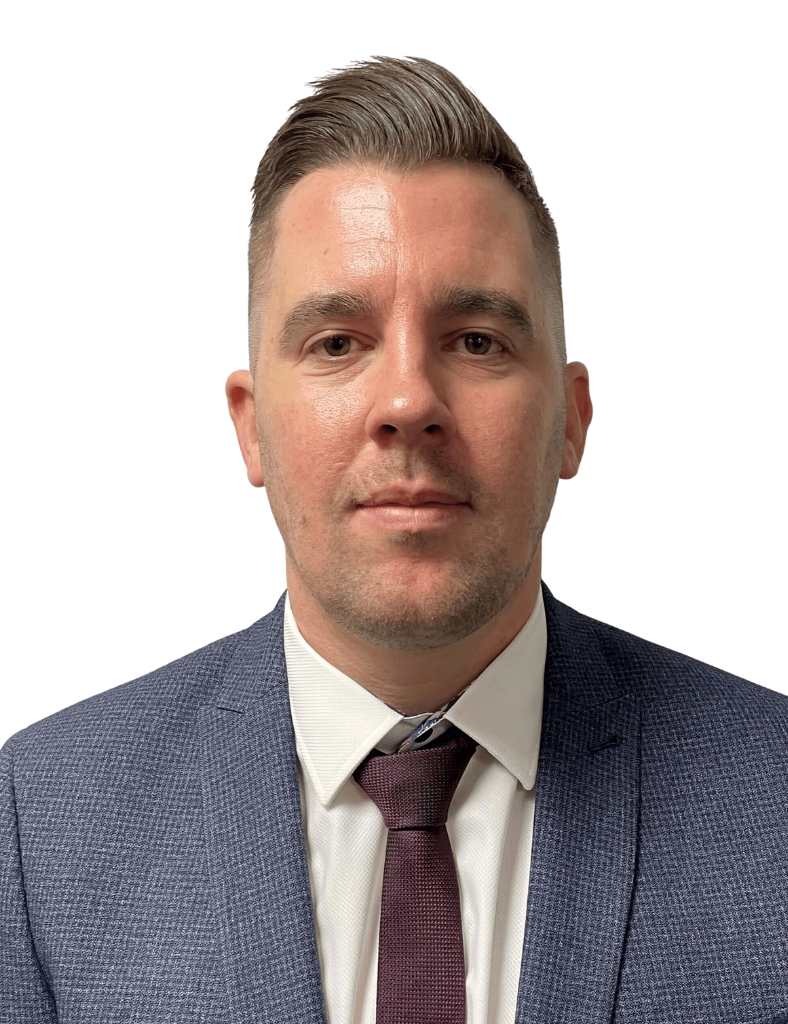 Sam was appointed as JJ Churchill's Director of Engineering and Sales in January of 2021 and has brought onboard a wealth of knowledge, experience and expertise from a diverse range of sectors.
Starting his career in engineering by completing an Advanced Apprenticeship in Mechatronics, Sam's role swiftly transpired into a sales position where he was able to utilise, and draw upon, his technical and product knowledge. Demonstrating key skills in building relationships and developing new business opportunities, Sam pursued a number of BDM roles, selling into Aerospace, Defence, Medical, Oil and Gas, and Industrial sectors on a global scale. Such roles involved extensive travel to different countries on a frequent basis.
Prior to joining JJ Churchill, Sam had progressed to a General Manager's role at a precision engineering organisation, utilising his leadership and business acumen to provide stability and growth.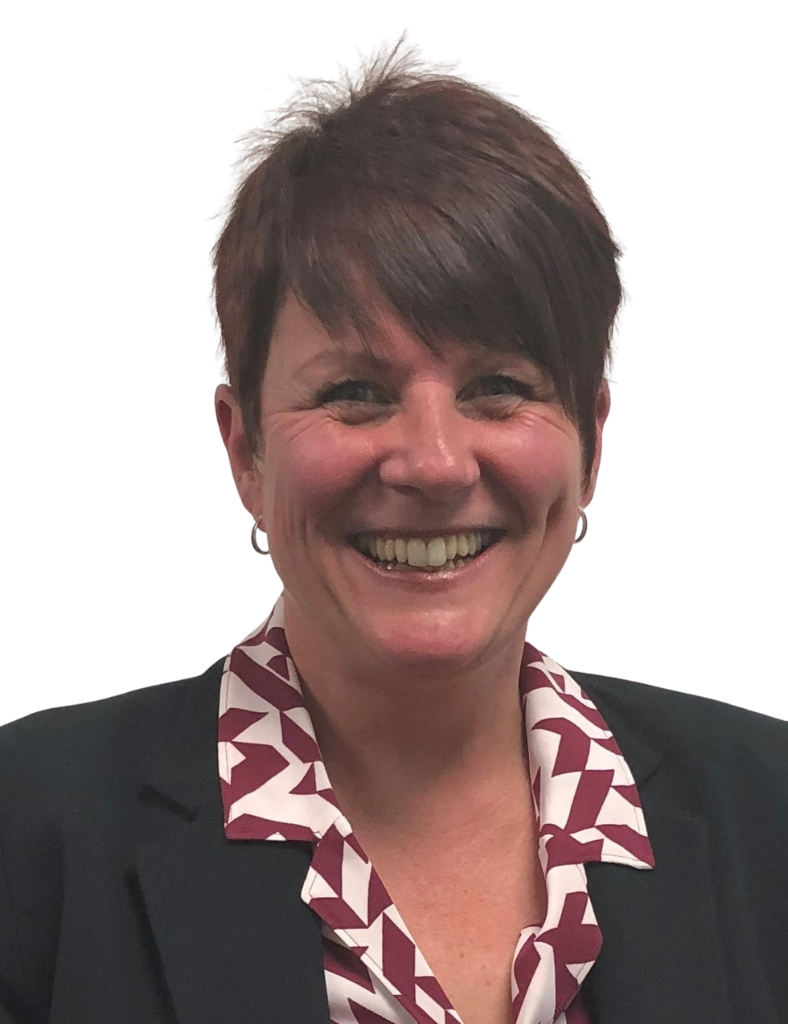 Sarah has been serving as JJ Churchill's Head of HR since 2019 and is responsible for the development and implementation of the company's people strategy.
As Head of HR at JJ Churchill, and with over 25 years' experience as a qualified HR professional, Sarah oversees the day-to-day operational delivery of the department and all its associated workstreams. She has extensive experience in organisational development and the link between employee engagement, learning and development, and business performance.
In addition to this, Sarah has senior level expertise in employee relations, engagement and culture change programmes, and building strong relationships with colleagues.
Having delivered numerous TUPE transfers and business mergers within the public and private sectors, Sarah is able to engage with all levels of the workforce to ensure smooth transitions and the embedding of culture. Passionate about data and deliverables, she has a proven track record of taking a bold approach to the implementation of organisational change which has in turn led to stable and sustained employee relations.
Warwick is JJ Churchill's Operations Manager and is responsible for managing the growth and success of the company's operations team whilst championing our values, ethos and standards.
In his previous role with the UK Armed Forces, he served as Engineering Manager and Leadership Training Lead. Responsible for the management and development of the engineering team, Warwick's role was his closing position in a rewarding 12-year military career that provided rich experiences and opportunities to work in stimulating environments with a diverse body of people.
Warwick recognises team engagement as a key factor to success and strives to empower all team members, delivering support and direction to ensure the highest standard of quality is maintained in all that we do.
An advocate for professional development, Warwick completed a HND in Business and Operations Management with the Brighton School of Business and Management and has now been offered a place with Arden University to continue his studies on the BA Business and Operations course.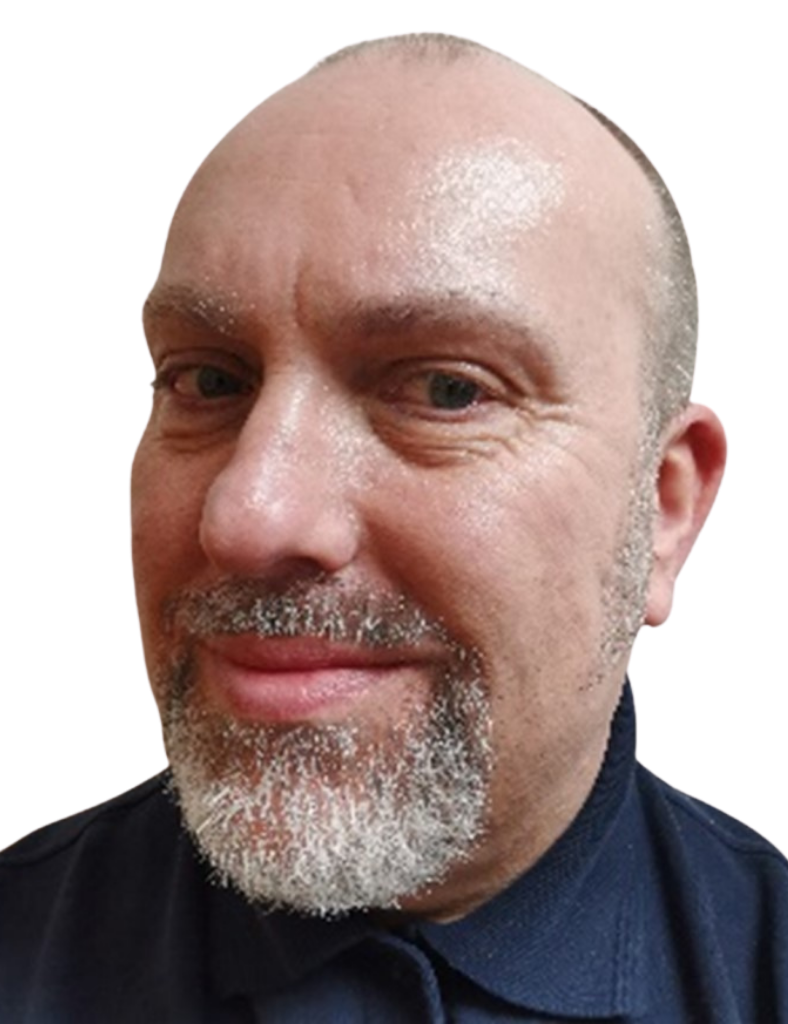 Simon joined JJ Churchill in 2020 as the Maintenance Facilities Manager and swiftly had his role expanded, developing, managing and executing the company's Environmental and Health and Safety strategy.
Prior to JJ Churchill, Simon was a Manufacturing Aluminium Plate Process Lead at Arconic, a global business formerly recognised as Alcoa. During his tenure at Arconic, Simon developed a passion for Lean Manufacturing and his continuous improvement enabled him to expand his role as Process Leader, becoming a site lead on Total Productive Maintenance. In 2014, he undertook a part-time degree and attained a first-class honours in Business Management.